If you wonder how tiny a PowerPC SoC (System on chip) could be, AppliedMicro has recently announced a new Power Architecture based processor that is claimed to be the world's smallest form factor in the industry. Named as APM801xx, it consists of multiple SKUs clocking from 400MHz, 600MHz and 800MHz suitable for different applications ranging from WiFi access point, residential gateways, NAS (Network attached storage), home control energy meter usages and even IP-based HDTVs.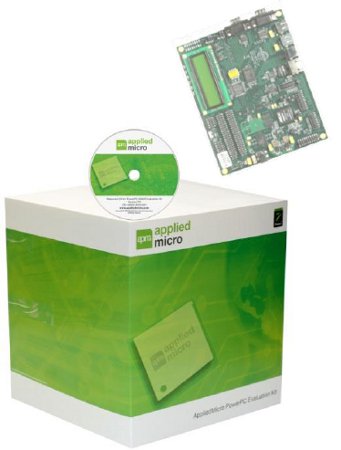 The new SoC, in the foot print of merely 10x10mm BGA package can offer a great performance of up to 1216 Dhrystone MIPS that is more than sufficient for low power processing, either as a standalone SoC or integrated with video processing subsystem depending on the usage models. Besides, it features some high speed industry standard interfaces and network connectivity such as SATA, Gigabit Ethernet, PCI-Express, USB 2.0 besides legacy interfaces that makes the design simpler with lower BOM (Bill of Material) cost without additional discrete bridges or converters. Good thing is, the TDP (Thermal Design Power) can be maintained below one watt in normal mode and merely 0.3 Watts in standby mode that will definitely able to prolong battery life for true mobility without relying on external power supply.
Priced at below $10 for a volume order of 10k unit, the new SoC will start sampling by June with mass production available by third quarter this year. In order to accelerate customer designs during early phase, the APM801xx will also be available in a SDK (Software development Kit) named as 'Klondike' running with Linux Operating Systems bundled with necessary supported collateral, sample applications, software tools and many more.