Mozilla has recently released the latest version of its desktop email application, Thunderbird 3 Beta 3. The Thunderbird 3 Beta 3 is based on the Gecko 1.9.1.1 platform which including some major architecture changes to provide improved performance, stability, web capability, code simplification and sustainability.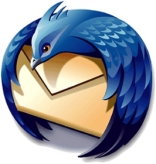 Thunderbird 3 Beta 3 includes the following new features:
Double click or click enter on a mail message will now open that message in a New Tab window. Middle click on messages or folders will open them in a Tab in the background. When quitting Thunderbird, visible tabs will be saved and will be restored when you open Thunderbird the next time. There is also a new Tab menu on the Tab toolbar to help you switch between Tabs.
Selecting multiple messages will give the users a summary view of the emails that have selected.
The column headings that are displayed and the order in which they are displayed can now be set on a per-folder basis.
The folder pane offers a Smart Folders mode which combines special mailboxes (e.g. Inbox) from multiple accounts together.
Better recognition and integration of Gmail's special folders such as Sent and Trash including non-English versions of Gmail. Thunderbird also uses All Mail as the Archives folder.
Before you upgrade, you may want to find out more about the new Thunderbird 3 with its release notes. Thunderbird 3 Beta 3 is available for free download from here which including all supported operating systems and interface languages.
Update: Thunderbird 3.1 RC1