Toshiba has launched its new Toshiba Canvio 3.0 portable hard disk drive to meet the high demand of digital media storage. The Canvio 3.0 portable HDD is comes equipped with a high-speed USB 3.0 interface that able to deliver speedy file transfers at up to 10 times faster than USB 2.0 drives.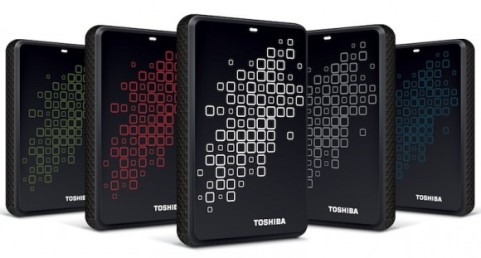 "Power digital consumers, and even typical PC users, are storing high definition video content, high resolution digital images, and multi-gigabyte music collections. When you consider that a single HD video can easily be three times the size of the same video in standard definition, it's easy to see why file transfer speeds are just as important as storage capacity," commented Manuel Camarena, product manager for consumer storage at Toshiba Storage Device Division. "With the integration of the USB 3.0 interface, Canvio 3.0 drives significantly improve file transfer performance for large media files and dramatically minimize the wait time for backup and recovery processes."
Toshiba Canvio 3.0 external HDD is now available in 3 versions of storage capacity – 500GB, 750GB and 1TB, pricing at $119.99, $129.99 and $179.99, respectively.