The Japan-based multinational conglomerate manufacturing company, Toshiba has recently introduced its new bidet-style heated toilet (toilet with water nozzle) loaded with a newly-developed instantaneous water heater, which able to save 55% power consumption over other similar functionality toilets, with an ability to heat up water only when needed.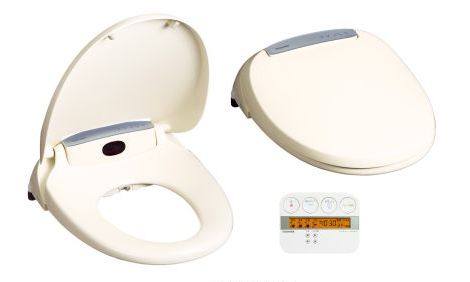 According to the company, "We have the best achievement rate, 137%, of the energy saving standard (for the 2006 fiscal year) in our industry (as of Nov 7, 2007, in the industry of bidet-style toilets with an instantaneous water heater)."
In addition, the shape of the lid is designed to prevent heat loss from the seat. The amazing toilets will available in 2 models including Toshiba SCS-S500 and SCS-S510, and the company only includes a capability of automatic opening and closing of the lid in its latest SCS-S510 model.