Auto theft is a serious crime in many countries. For instance, the Federal Bureau of Investigation (FBI) has reported that in the US, a vehicle theft occurs at least twice each minute. To prevent from becoming another victim of vehicle theft and lose your prized possession, an effective tracking system such as Escort Entourage CIS can be quite helpful.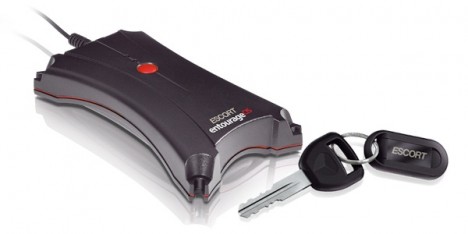 A collaborative product from Escort, a radar detector expert, and Blackline GPS, Escort Entourage CIS measures only about 4.3 x 2.4 x 0.8-inches in dimension. This tiny device can be easily mounted or installed in the vehicle. Since it is tiny in size, it can be easily hidden from view from car thieves and work silently without triggering their attention.
The Escort Entourage CIS GPS Vehicle Security, Recovery and Tracking system is armed or disarmed with the MyPass key fob that comes together. The Escort Entourage CIS will automatically disarm when the MyPassT key fob is present and arm itself when the car owner leaves. If Entourage CIS detects tampering while the car owner is away, or the vehicle is leaving its automatically-created GPS security perimeter, it will instantly alert the car owner via mobile text message and email. If the user's car is stolen, users can track their vehicle's precise location from internet, Blackberry smartphone, or browser-enabled mobile phone – all in real-time.
The Escort Entourage CIS retails for $399 before installation and an additional MyPass key fob costs $59 each. Users need to subscribe to the Entourage CIS Subscription Plan to open a Network Account to activate the whole vehicle tracking system, of course, with some fees involved.