Good news for PS3 enthusiasts! The designer and manufacturer of high quality, competitively priced audio peripherals for video game consoles and personal computers, Turtle Beach has announced the latest addition to its growing line of Ear Force gaming headphones – Ear Force PX1, which combines the popular X1 amplified headset with Audio Advantage Amigo USB sound card for reliable and clear online chat, creating the definitive audio environment for playing popular PS3 titles including Call of Duty World at War, Fallout 3 and Guitar Hero World Tour.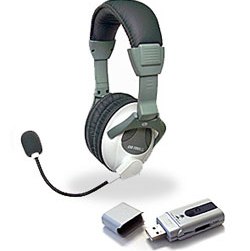 "XBOX gamers are familiar with our X-series headphones which improve XBOX gaming by combining enhanced game sound with XBOX Live chat, for a personal experience that isn't possible with speakers and an XBOX Communicator," said Jim Monsees, Director of Marketing for Turtle Beach. "With the PX1, PS3 gamers can enjoy the same great gaming audio experience while chatting on line."
Unique Gaming Features Of Ear Force PX1 Headphones:
Amplifier boosts PlayStation game audio
Hear on-line chat plus stereo game sound
Heart-thumping bass boost adds sonic realism
Eliminates game sounds picked up by chat mic
Easily balance game and chat volumes
Also works with PC games
The Ear Force PX1 that primarily designed for PlayStation 3 is also compatible with XBOX 360 consoles (with optional adapter cables), including an extra-long 16-foot headphone cable.
The new Turtle Beach Ear Force PX1 headphones are now available on its official web site for about $80.