Sticking unfit earbuds in the ears somehow will feel irritating and uncomfortable. However, unlike buying clothes or shoes, generally earbuds do not come with a lot of sizes for us to choose. To overcome this practical problem, a U.K. based premium audio company, Atomic Floyd, has introduced a pair of interesting earbuds, TwistJAX that can fix better into users 'ear irregardless of users' ear canal size.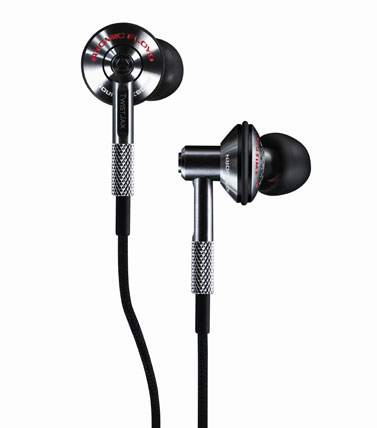 This dominant headphone and earphone maker in UK incorporated its Twist2Fit technology in this new TwistJAX Acoustic Steel in-ear earphone so that users can easily rotate the portion of the earphone that enters the ear canal for a custom fit. Once the earphone is in place, the TwistJAX's silicon buds will grip tightly the ear canal while the outer surface of the earphones that are made of a softer type of silicone will protect the other part of the ears which is more delicate. The TwistJax earphones are made from Acoustic Steel, a special injection molded steel that is heat treated for 10 hours at 1300 Celsius in order to create thinner walls. The heating process will maximize the volume performance and enhance the sound quality. This device also comes with a 24-karat gold low-distortion 3.5-millimeter audio jack and a cable splitter to resist tangles.
Priced at £95, these sophisticated earbuds arecompatible with iPods and iPhones.