The leading provider of custom in-ear monitors, Ultimate Ears has launched its new UE 4 Pro custom monitors specifically for emerging artists and audiophiles alike, which features a proprietary dual-armature speaker system with passive crossover circuit, aiming to offer users a superior audio experience.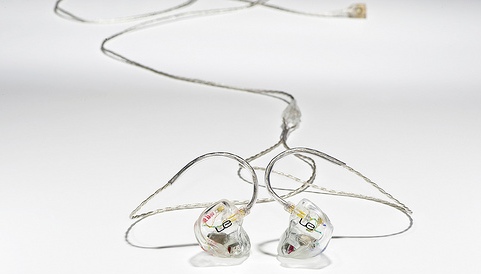 "When you invest in a set of custom earphones from Ultimate Ears, you know that you're getting a sophisticated professional monitor," commented Philippe Depallens, Logitech vice president and general manager of the Ultimate Ears product unit. "Built just for you, the UE 4 Pro Custom Monitors are handcrafted to fit your ears. As a result, you get more detail and accuracy than with wedge monitors, without breaking your budget. And UE 4 Pro monitors are designed to withstand the rigors of on-stage music performances for artists of all musical genres."
According to Ultimate Ears, consumers have to make an appointment with a qualified audiologist to get impressions of their ears and ear canals, so that the UE 4 Pro custom monitors are handcrafted based on an exact replica of their ears.
"I couldn't think of a better way to invest $399," said Andy Ebert, professional sound engineer. "The UE 4 Pro monitors are custom molded, sound amazing and reduce ambient noise. With this model, Ultimate Ears has continued their tradition of developing impeccable personal monitors for live and studio musicians. Plus, Ultimate Ears delivers sound, comfort, reliability and customer service no other company can compete with."
The new affordable Ultimate Ears UE 4 Pro Custom Monitors are now available for MSRP of $399, and the users can add $50 to get the optional ambient feature that allows for stage bleed while controlling the isolation effect.