The manufacturer of mass market and high end home audio system, Marantz has launched its latest CR201 CD player, the stylish standalone single-disc player with built-in speakers and elegance design. As what you see in the photo, an unique selling-points of this Audio device are the side-sliding CD door and ambient blue LED light that enhance the life-style.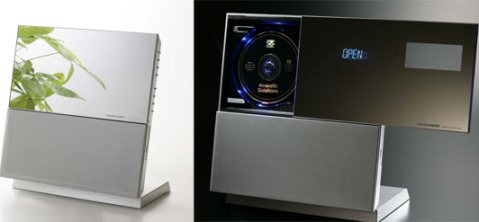 Besides, this Marantz player also sports an USB port to play musics/MP3s from your USB drive. According to the company, it uses an "intelligent 3D sound" system that able to deliver accurate and high quality sound reproduction.
The latest Marantz CR201 CD player that measures 298 mm x 320 mm x 185 mm and weights 5.3kg is available for $759.