Previously we mentioned about world's first Hybrid Blu-ray and DVD Combo by Infinity Storage, now seems that there is a similar product that being released to ease up the migration from DVD to Blu-Ray while ensuring compatibility on the disc that consumers have on future Blu-Ray player.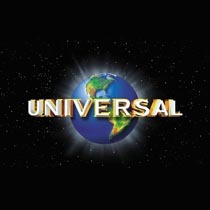 Being announced by Universal Studios Home Entertainment recently, the new flipper discs is mainly targeted for users that either own both DVD player and Blu-ray player in living room or those that would like to enjoy DVD now but worry about the need of upgrade to Blu-ray player soon that makes its favorite copies totally incompatible soon. The disc is compliance with BD-59 specification that allows a 50GB dual layer Blu-ray on one side while a 9GB dual layer DVD on the other side. This seems like the same strategy they used to do back to the time when DVD is a de-facto standard with combo packs available for public. However, some do worry that once these combo discs are out to market, the industry's players may soon phase out the DVD format, giving way for Blu-ray from then onwards.
No pricing information yet, the new flipper discs with some of the titles like '8 Mile', 'End of Days', 'Dawn of the Dead', 'Jarhead' and many more are expected to reach consumer world by January 19th 2010.