The leading maker of award-winning headphones, V-MODA has launched its newest in-ear headphone, named as V-MODA Remix Remote, which combines all-metal craftsmanship with fashion-forward design, offering an unrivaled sound clarity and vibrant bass complemented with an easy-to-use integrated 3-button remote.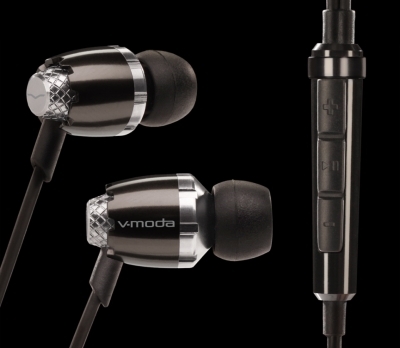 "Great in-ear headphones are a result of a fanatical passion for the skill, art and love of music. We've spent years researching and fine-tuning our headphones alongside world-renowned musicians and DJs, and Remix Remote is our best product yet in terms of pure sound, rock solid durability improvements, ergonomics, and value," commented Val Kolton, V-MODA's CEO and founder, independent DJ and producer. "In our modern lifestyle we listen to our music on headphones more than at home, in the car or at clubs. It is my goal to recreate the sound and sensations of an epic sound system anywhere and anytime, fused with the fashionable design V-MODA is known for."
Features of V-MODA Remix Remote:
In-line three-button remote control and high fidelity, omni-directional microphone
Newly tuned 9mm V-MASQUE neodymium dynamic driver ensures superior audio performance
BEAT-PORT air flow system offers a high-definition soundstage
V-MODA's revered BLISS (Bass Level Isolating Soft Silicone) noise-isolating technology further reduces background noise
Newly designed medical-grade soft silicone fittings with a new shape
Patent-pending detachable sport earhooks with Active Flex technology
Compatible with Apple Voice Control and Voice Over technology (iPhone 3GS and 3rd generation iPod shuffle)
iChat and Skype compatibility
Minimalist and ergonomic design
Comes with 4 pairs of both black and clear silicone fittings (XS, S, M, L)
The new durable, lightweight (weights only 17 grams) V-MODA Remix Remote in-ear headset that compatible with iPhone 3GS, 2nd generation iPod touch, fourth/fifth generation iPod nano, 3rd generation iPod shuffle, 120GB/160GB iPod classic, MacBook (unibody) and MacBook Pro (unibody) is now available at Shop.v-moda.com and Apple's retail stores for around $100.