There are various sites to help non-native speakers – kids, students, working adults and young professionals – to learn or master the English language. These sites such as Yappr, WordReady, LearnEnglish, etc offer learning through various interesting activities such as games, quizzes, chat rooms, songs and tests. Acquiring new vocabulary is a key factor in learning English. VerbaLearn is a free source dedicated to improving students' vocabulary to prepare them for SAT, ACT or GRE tests, and to bolster their language fluency.

VerbaLearn has many great features which make lexicon learning fun and infectious. Short quizzes on word meaning not only test your vocabulary power but the words you got wrong will be transferred to a Study List. The personalized StudyList not only saves time but makes learning more focused and efficient.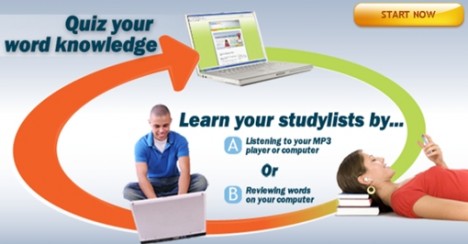 Once a personalized Study List is created, learners can exploit VerbaLearn's study tools to commit the words to memory. There is the option of checking out word facts and examples online via Review Online. Another option that should appeal to young adults is to listen to the StudyList words offline in an MP3. The customized word list can be instantly downloaded by any podcast aggregator such as iTunes and transferred to an iPod or MP3 for some mobile and fun learning. There is even a function that enables you to review all the words on your homepage for a quick revision or simply to ensure that learning has taken place.
Packed with features that are cool and effective, VerbaLearn is a must-visit for parents, teachers and students looking for a practical site to improve their vocabulary.