One of the market leader in the data storage industry, Verbatim has released its new sleek Color Nano Wireless Notebook Mouse that compatible with Windows and Mac systems. Color Nano is bundled with a a nano receiver that small enough to leave connected to a laptop, utilizing 2.4GHz RF wireless technology for optimal result in cursor movements.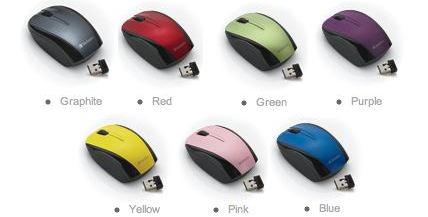 "As with the new netbooks that have emerged, our Color Nano Mice enable mobile users to meet their computing needs in a space-saving way,"said Ron Hanafin, Verbatim Product Marketing Manager. "They have the reliability and performance of the Verbmatim brand, while also giving people the flexibility to use color to personalize their computing lifestyle."
According to Verbatim, the Color Nano Wireless Notebook Mouse features a smooth, rubberized grip that designed to provide comfort and control for right or left hand.
The new Verbatim Color Nano Wireless Mouse that offered in red, green, purple, yellow, pink, blue and graphite colors is now available for about $30.