The developer of the VuNow Internet TV platform, Verismo Networks has teamed up with Youtube to offer broadband subscribers the ability to watch millions of YouTube videos directly on TV using new VuNow PoD.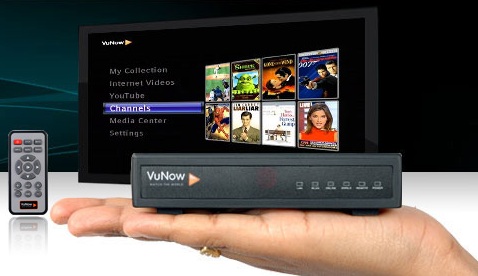 According to Verismo Networks, "The VuNow Internet TV platform is the first solution that allows consumers to watch content from the web directly on their television, without having to connect a computer. The palm-sized VuNow PoD provides simple and seamless access to a broad choice of online video content — from movies, global Live TV channels, to user-generated content and viral videos. Users simply connect the PoD to the TV like a DVD player and within minutes they can browse, search, and select Internet content with a click of their remote."
"The television is a terrific medium for watching and sharing videos with friends or family," said Prakash Bhalerao, CEO of Verismo Networks. "We're excited to add YouTube to the VuNow Internet TV platform. VuNow offers the broadest selection of Internet content for the TV, and our goal is to keep expanding the entertainment and options for our customers."
The new VuNow PoD that comes in standard definition (VN100SD) and high definition (VN1000HD) model are now available for $99 and $149, respectively.