VLC media player from VideoLAN is now been ported to Windows 8, to the joy of users who love the touch-based Metro environment. VLC media player is one of the most popular cross-platform open source media player thanks to its ability to play almost any and every kind of audio and video formats. It has built-in support for many audio and video compression methods and file formats, especially MKV, DVD-Video, video CD, Ogg, FLAC, subtitles such as CC, SUB, and VSUB and streaming protocols, and also has the ability to stream over computer network and to transcode multimedia files.

With the arrival of VLC for Windows 8 optimized for Modern touch user interface, Windows 8 users have another free choice of excellent media player to play videos, movies, musics and audio files in Windows 8 Metro user interface. VLC for Windows 8 is available as a free download from Windows Store.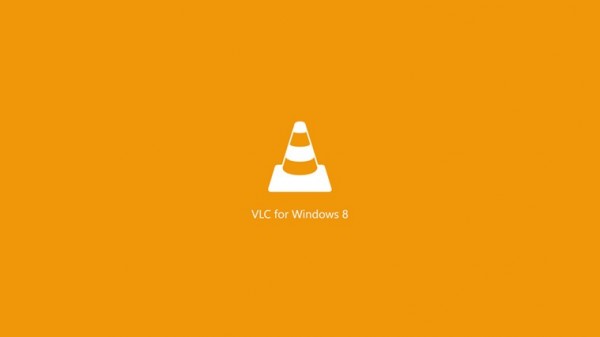 The development of VLC for Windows 8 started after successful Kickstarter campaign in December 2012. However, the initial release is a beta version that supports only Windows 8 running on x86 or x64 CPU. WinRT system running on ARM CPU such as Microsoft Surface, Microsoft Surface 2, Nokia Lumia 2025 and Windows Phone are not currently supported, though support for these platform is planned in future.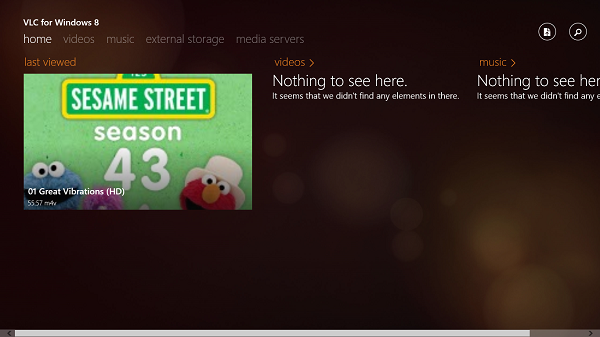 The VLC for Windows 8 app itself is split into several categories of "home", "videos", "music", "external storage", and "media servers". The Home screen provides at a glance view and quick access to the available videos and music in your collection, while the other categories allow you filter and explorer specific content type or all media content streamed through media servers or located in external storage, such as USB flash drives or portable hard disks. The app also has a Open Video feature which allows users to manually select the location to open the video file, which supports mapped network drive, HomeGroup and network attached storage device.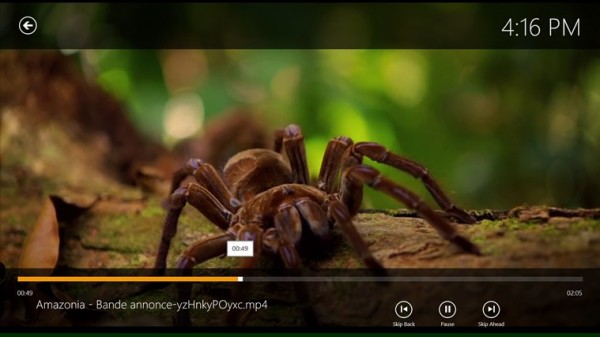 Features of VLC for Windows 8:
Works on Windows 8.0 and 8.1.
Plays all video and audio formats of VLC, including MKV, Ogg and Mov files or FLAC and MPC.
Supports the same codecs as the VLC application for desktop, from MPEG-1 to H.265, through WMV3 and VC-1.
Supports multiple-audio tracks selection.
Supports embedded subtitles, with full subtitles support coming soon.
Supports Background Audio playback.
Supports Live Tiles.
Supports removable storage and DLNA servers.