The South-Korean company, Mouscan has introduced its innovative and newest electronic gadget, named as Voiscan, which able to scan and translates the hard copy text in any spoken language through a speaker thanks to the HP handheld scanning technology and Mouscan text-to-voice software. Perfect for folks who interested to learn another language.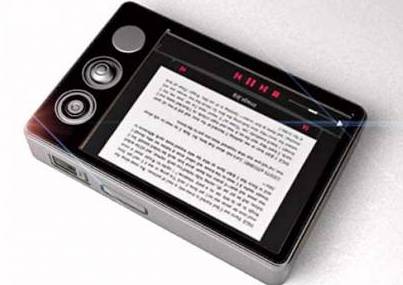 "HP welcomes partnerships with start-ups like Mouscan to help them find capital while giving new life to technology developed in HP Labs," said Joe Beyers, vice president, Intellectual Property Licensing, HP. "Our IP licensing program is one way HP can help make useful technologies such as Voiscan widely available."
"Breakthroughs in mobile and wireless technologies are revolutionizing the way people use technology in their everyday lives," said Yang Yu, chief executive officer of Mouscan. "This pioneering handheld scanning technology developed by HP allows us to bring to market a unique device that facilitates communication from text to audio anywhere, anytime and in any language."
The cool and amazing Voiscan translator device is expected to be available by the end of 2008.