The leading maker of noise-canceling professional grade headsets, VXi Corporation has launched its new BlueParrott B250-XT, the professional grade wireless Bluetooth headset which features Xtreme Noise Suppression technology to eliminate background noise (such as noise of 18-wheeler engine, heavy equipment, power tools, wind and road noise), supporting up to 66 feet range and over 16 hours talk time.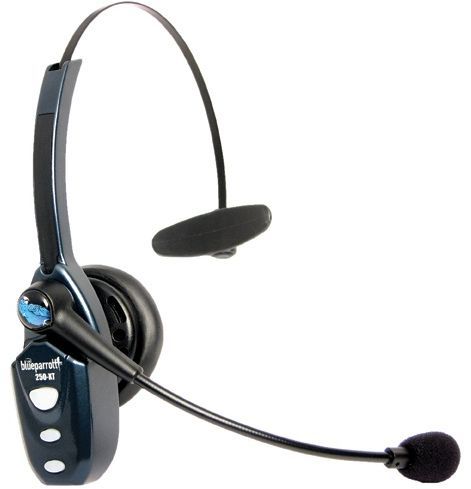 "VXi has been the leader in providing best-in-class headset solutions for high-noise environments," said Mike Ferguson, President of VXi. "Now, users of our products can enjoy our superior noise-canceling technology all day without interruption for recharging."
Key Features Of VXI B250-XT BlueParrott:
Xtreme Noise Suppression technology eliminates background noises
Wide range of speaker volume adjustments ideal for use in noisy environments
Hearing protection technology guards you from sudden sound spikes
Over-the-head headband ensures stable fit
Flexible 'gooseneck' boom adjusts precisely and easily aiming for optimal sound-staging
Concave ear cushion for comfort and improved sound
Microphone mute, volume and pairing functions
Lithium ion battery ensures 16+ hours talk time or up to 150 hours standby time
VXI's BlueParrott B250-XT noise-canceling wireless headset that compatible with any Bluetooth-enabled mobile phone or computer is available for around $120.