You need an alarm clock to wake you up every morning but you might not like the feeling of having to defuse a "bomb" every day which makes you feel stressful and creates an unpleasant start to the day. Natural sounds such as bird or insect chirping and a gentle sunrise gradually warming your back will be a nicer way to wake you up and cheer you up for the day. Unless you stay in the countryside, you might not have this wonderful experience as you are surrounded by a concrete jungle. To city dwellers, the Philips HF3490 wake-up light could be something to lay their hands on.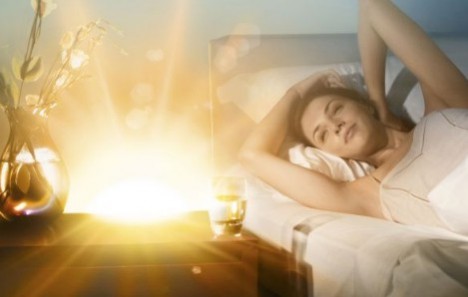 The new Philips HF3490 will wake you up in a more "natural" and pleasant way by gradually illuminating your space with brighter light. When the surrounding environment turns brighter, the human body will be able to sense the changes and direct the signal to the brain to wake the person up.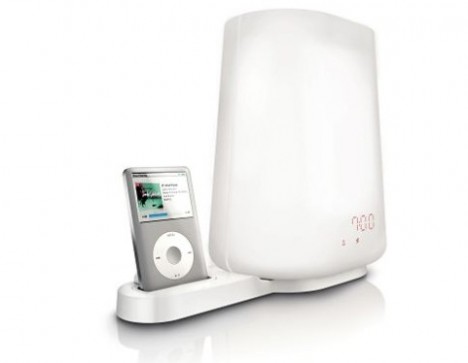 Besides the light alarm function, Philips HF3490 is also added with a detachable iPod/iPhone dock and an optional FM radio with 4 nature sounds. Alternatively, users can enjoy a greeting to their day with their favorite music stored in their iPod or iPhone.
The amazing Philip HF3490 Wake-up Light alarm clock costs about $199.