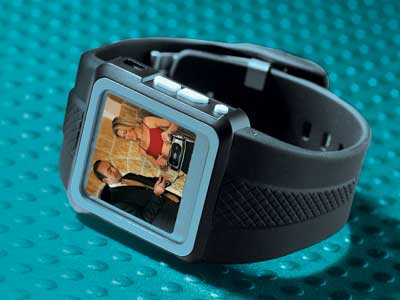 You can watch movies with your smartphone, your laptop or handheld computer. It is a wonderful experience. You can enjoy your favourite films while you are waiting for something. Having said that, image if you can view them on your wrist watch, a small device worn on the wrist, would it be more wonderful?
Brought to you by Gadget Universe, the new Home Theatre Watch is designed to give you the experience of a home theater with the functionality of a watch. This small gadget can accompany you and give you full excitement while you are stuck on a long train, resting in the garden or waiting for your clients, and it is bound to impress strangers.

With features such as 2GB built-in memory, this watch can also allow users to listen to MP3 and WMA songs as well as view JPEG images. It comes with a 1.5in OLED (Organic LED) colour screen and a 3.5mm stereo headphone. Users can transfer their favourite movies from PC to the watch via USB. It is equipped with software which can convert ASF, AVI, MPEG, WMV, DAT/VCD, and ASX files to a format that's compatible with the watch. The watch is priced at US$149.95.