The global leading provider of external memory storage solutions, Western Digital (WD) has launched its new 6TB My Book Studio Edition II dual-drive external storage system to address the ever-increasing demands of HD contents creation by today's creative professionals and Mac enthusiasts, combining (Redundant Array of Independent Disks) RAID-supported configurations with quad interface – FireWire 800/400, eSATA and USB 2.0, aimed for ultra-fast performance and ultimate data protection.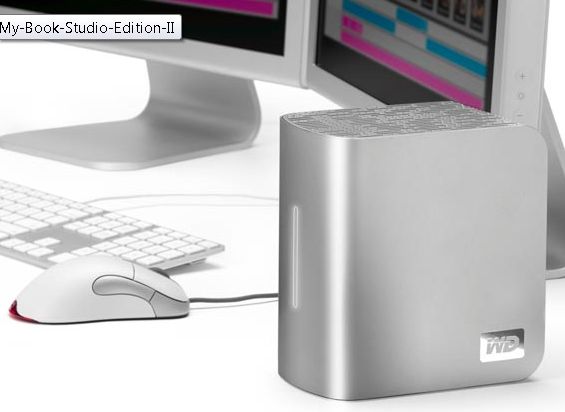 "Thanks to advancements in HD video devices including digital SLR cameras and HD video cameras, the quality and quantity of video content being produced by professionals and enthusiasts alike has grown at an astounding pace," commented Dale Pistilli, vice president for marketing at WD's branded products group. "The My Book Studio Edition II drive now available with 6 TB of storage provides creative individuals with the expanded storage and bandwidth they need to effectively shoot, edit, and safely store their video productions without the need to compress their videos or reduce the overall quality of them for the sake of available space."
The new high-capacity 6TB WD My Book Studio Edition II portable dual-drive system that compatible with Windows, Mac OS X and Apple Time Machine is now available for around $550. In addition, the long-existing 2TB and 4TB My Book Studio Edition II are priced at $250 and $450, respectively.