Looking for a gadget to expand your TiVo DVR recording capabilities? One of the storage industry's pioneers. WD (Western Digital) has answered the user's need with its new 1TB TiVo verified My DVR Expander, which enables users to expand their TiVo DVR recording capacity (adds up to 140 hours of HD TV shows) by simply hooking up the My DVR Expander to their TiVo utilizing eSATA connection.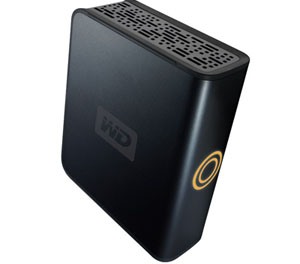 "It is a great time to be a TiVo user because of the countless entertainment options available with just a click of the TiVo remote," said Andrew Morrison, director of Platform Product Marketing, TiVo Inc. "In this universe of unlimited content, WD is helping save avid TiVo users from ever having to make the painful decision of choosing one show over another, something we know will be well received in the TiVo community. And the My DVR Expander fits in with the TiVo philosophy perfectly as it is reliable, easy to use, and makes the experience of HD television even better."
"As the amount of HD TV programming continues to grow, TiVo customers have an even greater demand for storage capacity," said Dale Pistilli, vice president of marketing for WD's branded products group. "WD's My DVR Expander lets consumers spend more time enjoying a wider variety of recorded programs rather than figuring out which shows to delete when they run short on disk space."
The new 1TB WD TiVo verified My DVR Expander that compatible with TiVo Series3 and TiVo HD Digital Video Recorders is available now for approximately $200.