HomePlug, or better known as Powerline technology is not something really new and there are already quite a number of products being developed based on it. As one of the active players in PC market, WD (Western Digital) has unveiled a new networked product with the name of Livewire Powerline AV kit that can rely on HomePlug AV to transmit and receive internet data in digital home.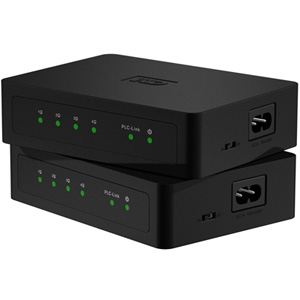 The advantage is obvious – there is no need to install additional access point or router with cablings running around and instead, users just need to purchase the new kit and once after plugged into existing power outlets, the broadband internet connection can be established regardless if whether you are located upstairs, in living room or master room. With its maximum speed of up to 200Mbps, the broadband is claimed to be able to stream full HD 1080p media clip while still able to serve basic internet surfing on multiple computers.
With each package consisting of two Livewire adapters, it could be a great alternative to your existing long wires or sensitive wireless technologies that tend to deteriorate when hitting concrete wall. And unlike other existing competitors' products that mostly being limited to single Ethernet port, there are four Ethernet ports available for each to be connected to any internet based media or storage systems with 128-bit secured encryption. Priced at $140, the Livewire Powerline AV kit is already available now for sale to public.