Posted:
November 27, 2008
/
Under:
Operating Systems
/
By:
My Digital Life Editorial Team
Plenty of Windows enthusiasts who download and install Windows 7 build 6801 must be wondering why the look and feel of the installed Windows 7 build 6801 (M3 – Milestone 3) is different from what is seeing on the presentation of Windows 7 on PDC. In fact, Microsoft was using Windows 7 build 6933 for presentation during PDC event, while giving out only Windows 7 build 6801, which still has tons of features removed, disabled, locked or haven't added in, causing hackers to scramble to come out with crack to patch and unlock the hidden features in Windows 7.

Apparently somebody has managed to install Windows 7 build 6936 (6.1.6936), a version that even higher and newer than Windows 7 build 6933 used in PDC. Unfortunately, there is not leaked Windows 7 build 6936 ISO image via HTTP, torrent or ED2K networks yet, but there are a few beautiful screenshoots and screen captures of the Windows 7 build 6936, while waiting for the beta of Windows 7 to be released (or leaked).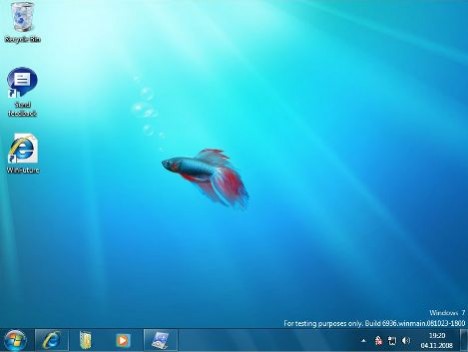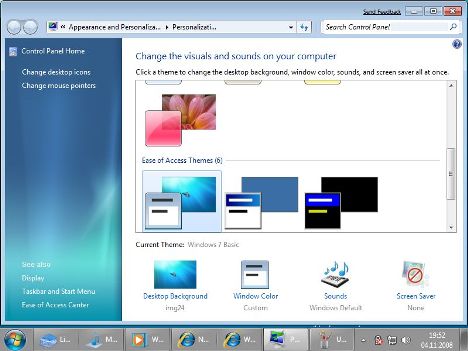 Two different desktops in Windows Aero enabled and classic mode: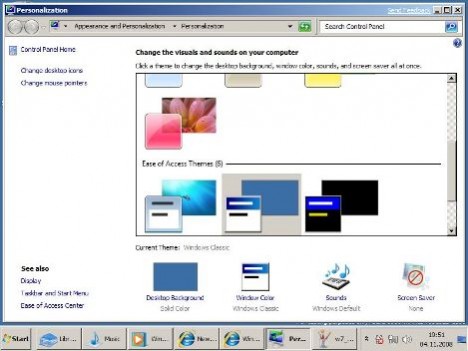 Two different Windows Taskbar with large and small icon size: