Other than Windows 7 Build 7004, which is said to be Windows 7 Beta 2, that has higher version than the Windows 7 Beta 1 speculated build version at 7000. Since then, other build version of Windows 7 has surfaced, and the screenshots of the Windows 7 Beta1 Build 7012 have emerged, posted at popular Chinese forum pcbeta.com.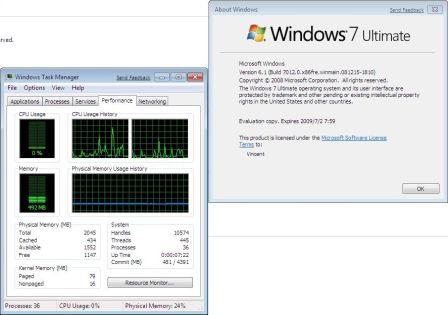 Windows 7 Build 7012 has the build tag of Version 6.1 (Build 7012.0.x86fre.winmain.081215-1810)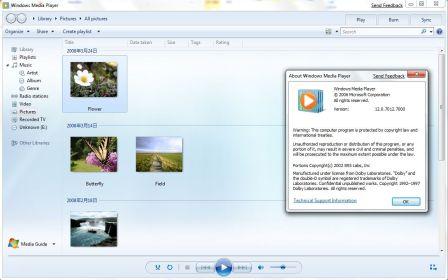 Windows Media Player 12 WMP12 version 12.0.7012.7000
It's unclear if the screenshots are fake or have been photoshopped, as there is no way to verify it until Microsoft releases the official beta. A people has even claimed that he is downloading Windows 7 Build 7013 ISO using the Microsoft File Transfer Manager utility, which is available for Microsoft Connect beta testers.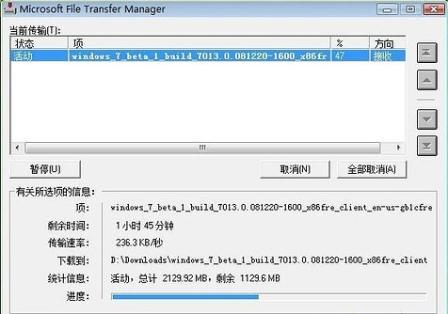 The file name of the DVD ISO media downloading appears to be windows_7_beta_1_build_7013.0.081220-1600_x86fre_client_en-us_Ultimate-gb1culfre_en_dvd.iso, with the file size of 2129.92MB.