With the leak of Windows 7 Build 7232, and Windows 7 Build 7264, which no longer accept Windows 7 Beta product keys or Windows 7 RC product key for activation, worldwide Windows 7 enthusiasts can finally have a glance into what's the official Windows 7 RTM default desktop would look like right after clean fresh installation of Windows 7, with main focus of Windows 7 official wallpaper.

So far, all builds of Windows 7 pre-beta, beta, post-beta, pre-RC, RC, post-RC and pre-RTM officially released or unofficially leaked has used a wallpaper with betta fish at its central, kind of signifying the build version is still in 'beta'.
The final Windows 7 RTM wallpaper is much nicer and more beautiful though (if the one includes in Windows 7 Build 7264 makes it to the final RTM build), which illustrated in the picture below.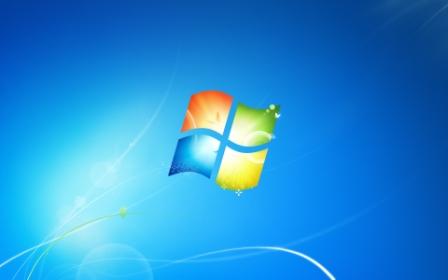 Anybody who likes the Windows 7 RTM wallpaper can download the wallpaper for free: wallpaper.jpg (628 KB). The wallpaper has the resolution of 1920×1200, enough to fit a HD LCD screen.
Complete Windows 7 wallpapers and Windows 7 regional localized wallpapers are available.