Previously we have mentioned about TrayIt! to keep running applications under system tray so that your windows taskbar will not get too crowded with many opened applications, now there is another utility that can make opened windows roll into its title bar as an alternative choice for better manageability of multiple opened windows.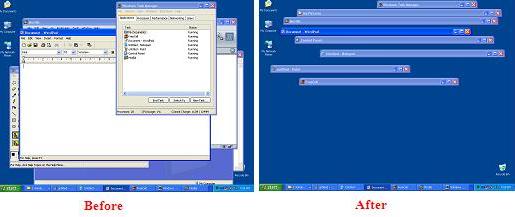 WinRoll is an open source utility which is written in assembly language. It is able to turn windows into title bar immediately once you right clicking on the opened window title bar. further right clicking on the title bar again will toggle and change the rolled window back to normal condition. Once after the WinRoll is launched, it will keep running under system tray with very low memory consumption that doesn't affect our daily operation.
WinRoll is absolutely free for download and use. If you think this is useful, just go to download at here for immediate use.