The wireless headset is quite popular nowadays. It's easier to carry around without the wires to tie you down. Furthermore, most wireless headsets look stylish and elegant. Having said that, the greatest disadvantage of these wireless headsets is it can't display the caller's ID. As a result, most of the time users still need to refer back to their mobile phone.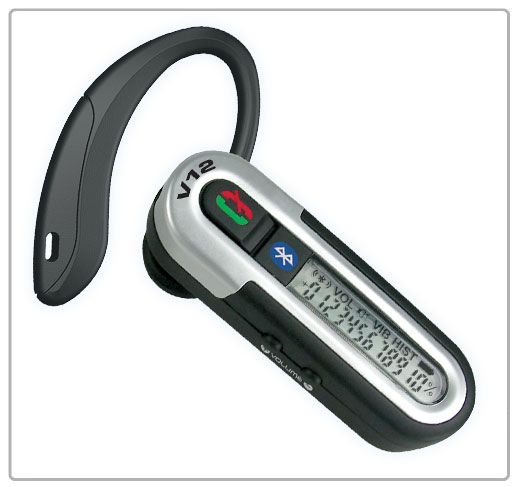 Thanks to BlueAnt, a market leader in the Australian Bluetooth industry, now users can enjoy BlueAnt V12 Bluetooth headset that has a backlit LCD screen to display the phone number of the caller and also other information such as battery and volume levels.
Priced at about US$60, this new headset can store and show the history of last ten callers' numbers and it also can redial a caller's number with the push of a button. The headset will alert the user with vibration when there is an incoming call. It is also compatible with VoIP (voice over internet protocol) service and can be paired with up to five devices.
The 16g BlueAnt V12 Bluetooth headset comes with a lithium-polymer battery that can last for 12 hours' talk time and 15 days' standby time. A summary of the special features of this wireless headset is as follows:
* Ambient Noise Reduction
* Caller ID on LCD display
* Received Call History
* Last Ten Received Numbers dialling
* Voice Recognition dialling (if phone supports)
* Reject Incoming Call
* Vibrating Alert