If you are having budget constraint but still would like to get a tablet PC as a mobile companion, there are some available choices in the market. But in case you don't want to get limited by its Operating Systems, the recent announced Witstech tablet PC could be one of the great alternatives. Named as A81-E, it is an ARM Cortex A8-based tablet PC that will be preloaded with two Operating Systems such as Windows CE 6.0 and Google Android 2.1.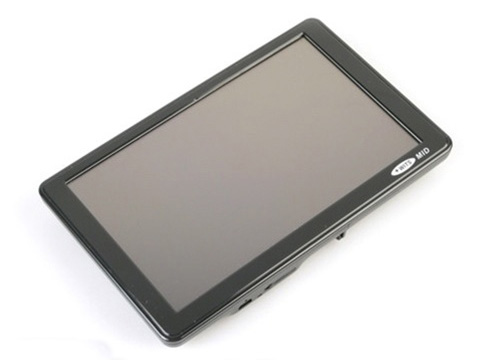 Internally, it is powered by a 800MHz ARM Cortex A8 processor and further backup by 256MB RAM memory with 2GB of internal flash memory (with expandable microSD slot), it provides sufficient processing power for normal office and entertainment usages. With ability to load using either Windows or Linux OS, it stands a great advantage in terms of software compatibility which includes commonly use Office Mobile, Google Maps, Android apps and many more. That is not all, it supports all famous media formats such as MPEG2, MPEG4, H.264 media playback to be displayed on 7-inch 800 x 480 resolution touch screen panel supported with 802.11b/g WiFi for seamless internet connectivity while on the move.
Measured around 7.1 x 4.3 x 0.6 inch, the A81-E tablet PC is already available now at $199,99.