The 2007 International Consumer Electronic Show (CES) has finally closed in Las Vegas. Besides Apple which shone in the event by introducing its cell phone, what other CES gizmos found their spotlight?
Visitors who have visited CES will not object if we say Sharp Electronics Corp took the crown in electronics gadgets by introducing the world's largest LCD TV, a behemoth 108-inch liquid-crystal display that most people probably couldn't fit through their front door.

"LCD TVs have become larger and are now competing aggressively in screen-size segments that were formerly the exclusive domain of plasma and rear-projection televisions," Sharp chief executive Toshihiko Fujimoto said. "There's no question that LCD TV is fast becoming the dominant flat-panel technology."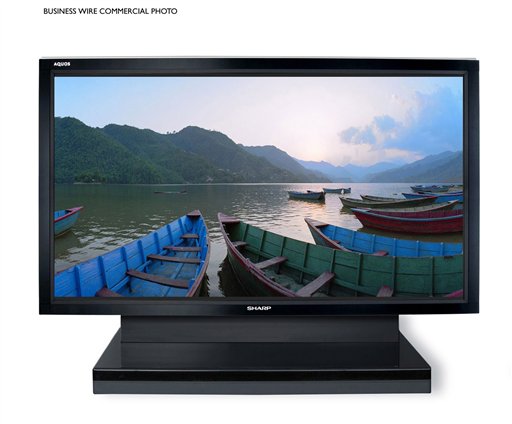 Sharp and its rivals such as Samsung, LG Electronics Inc, Toshiba Corp, Royal Philips Electronics NV, Sony Corp and Matsushita Electric Industrial Co also announced technological improvements to how LCDs render high-speed movement, cutting down on the staccato image trails that have so far made LCDs less smooth than plasma models.
Sales of both plasma and LCD TVs have been booming, especially with the advent of high-definition digital broadcasting in the United States mandated to take effect by 2009. More than a third of U.S. households owned a high-definition television in 2006 and some 55 percent are expected to own one this year, according to the Consumer Electronics Association.
Sales of flat panel TVs in the United States are expected to total 13.5 million in 2006, with three-quarters made up of LCD TVs and the rest plasma, the group said. Total sales are expected to reach nearly 20 million this year and more than 25 million next year, with LCDs continuing to dominate.
But the price tag on gargantuan models still exceeds the average budget. A 103-inch plasma TV by Panasonic retails for $70,000. LG's 71-inch plasma costs about $15,000 – an 80 percent price reduction from a year ago.