The designer and manufacturer of innovative accessories for Apple's iPod, iPhone and Apple TV, XtremeMac has announced the launch of its new high-fidelity voice recorder for iPod with video, named as MicroMemo. MicroMemo utilizes iPod's audio capabilities to record 16-bit audio via included, detachable microphone, featuring an integrated speaker for instant playback without the need of headphones.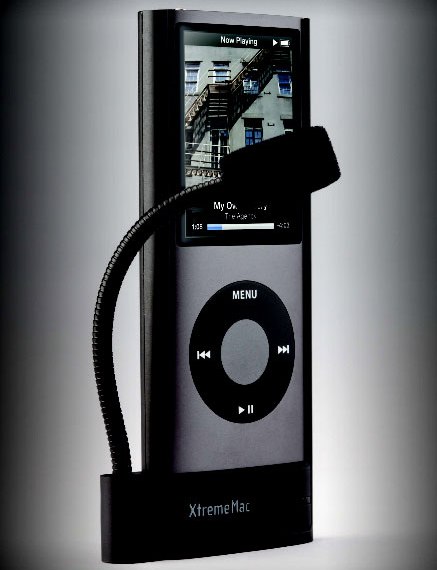 "This is a groundbreaking device in the world of iPod accessories," said Gary Bart, CEO of XtremeMac. "MicroMemo adds a whole host of digital recording capabilites to the iPod, from simple voice memos to high quality digital audio from professional recording equipment. Now any audio device with a 3.5 mm connection can record directly to your iPod."
The new XtremeMac MicroMemo high-fidelity voice recorder that includes one-touch recording feature is expected to hit the market in late Spring for about $80.