iPad is so successful that has triggered many PC manufacturers to change their strategy in developing tablet PCs. Due to its sleek and thin form factor, there could be some mechanical slots that were removed in design and that is how the external peripheral connection kit is useful for. Dubbed as 5-in-1 connection kit specially designed for iPad 1 and iPad 2, it comprises of full comprehensive features that will bridge the gap to make the iPad much more useful than before.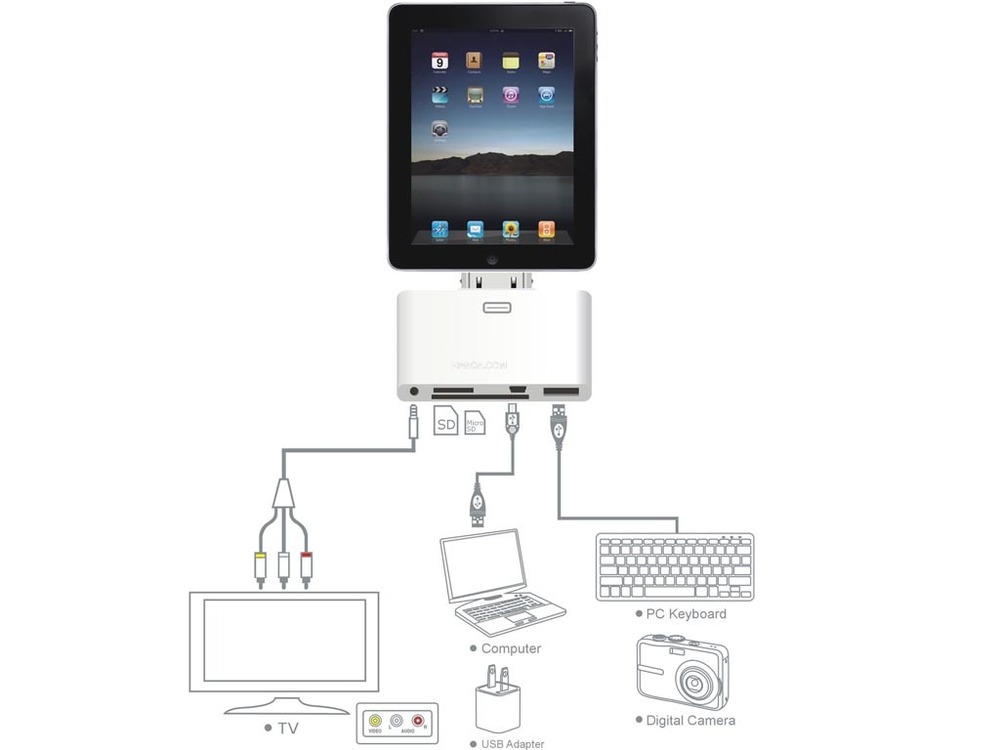 Some features that are available in the 5-in-1 connection kit include:
Ability to download/transfer photos from your digital camera directly to your iPad
Support .jpg/ Raw files trasferred from iPhone 4 to iPad
Support various types of memory card ranging from SD/SDHC/Micro SD (TF) Cards
Ability to send audio and video signals from iPad to TV
Can connect to USB keyboard for speedy typing on hardware keypad.
However, there is limitation that users can only connect any single device to the dongle at any time but basically this should be still acceptable since there isn't really any usage to utilize all simultaneously. Currently, the 5-in-1 kit is retailed at $44.99 (including postage) from USBFever and it is compatible with iPad and iPad 2 with iOS firmware version 4.1.0, 4.2.1 and 4.3 only.