There are quite a number of freeware such as Free Ease PDF to Text Extractor or PDFTextOnline that offers solution of extracting text from PDF format but in case you need other alternatives, the A-PDF Text Extractor could be a good solution.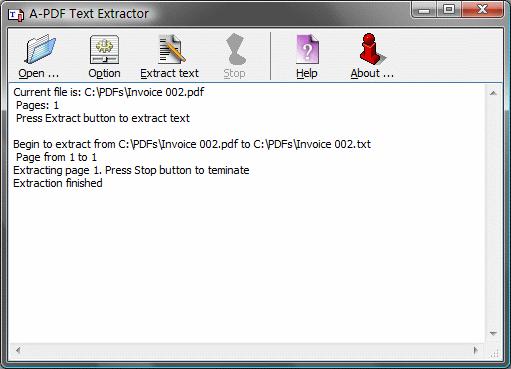 Users just need to browse for the respective PDF file in the simple GUI and to make it more powerful, there are some options that allow users to customize the extraction based on own preference. For instance, users can choose to extract all pages, odd/even page or specific pages only. Besides, users can select to arrange the extraction to follow the original PDF order, rearrange text based on the position or output text with specific positions so that the extracted text can be used on other applications. Once the option is selected, just click on 'Extract text' and it will extract the PDF document instantly.
The software utility is free download at A-PDF and the only concern is, users will not able to extract PDF files that are restricted with security protection as similar to other tools.