We have mentioned about BitFinder, Auslogics Duplicate File Finder and Primitive Duplicate Finder that can be used to detect and remove duplicated files to free up hard disk space and in case you would like to concentrate mainly on pictures or image files, here is a tiny utility named as AntiDupl.NET that you can try.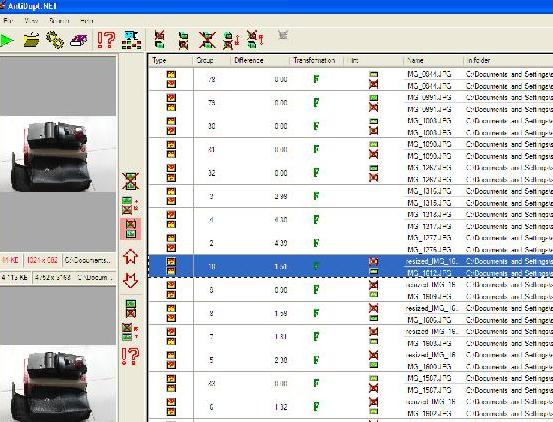 Once download and install the utility, users will have to access where the program has been stored (users will be prompted to browse for installation path during installation process) and clicking on it will bring up the interface ready for use. For the start, just define the directory for image searching by going into 'Search' -> Paths and add in the respective Folder/Files. Next, click on 'Start search' button will execute the searching immediately. Depending on the folders' size and number of files, it will take minutes to complete the search and list them all properly with difference, name, folder path, dimensions, image type and size for easy comparison. Highlighting on any of them will display the actual image in preview pane so that users can decide if to consolidate, delete or ignore them that would definitely help to conserve some free space for optimum hard disk usage. Some of the allowable actions include the ability to delete either one of the duplicated pictures, delete all duplicated pictures, replace one by another or etc by simply clicking on respective buttons.
Consumed less than 700kB and compatible to run in any Windows Operating System, AntiDupl.NET is free for download here with only requirement of .NET framework 2.0 for it to work correctly.