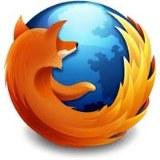 Firefox 4 will be the next major version of Firefox web browser, and the successor to Firefox 3.6. Previously, the build was planned to be released as Firefox 3.7 but has since been renamed to Firefox 4.0. And the first beta of Firefox 4.0, Firefox 4.0 Beta 1 (4.0b1) has been officially released for free download.



Firefox 4 includes lot of features, enhancements and improvements that intends to make the popular web browser faster, and user interface nicer or prettier inline. Firefox 4.0 features a new completely overhauled user interface design with tabs location on the top of the address bar by default. And if user chooses to hide the manu bar, the Firefox button will be shown, allowing easy access to all menu options. Firefox 4 also include a new Account Manager, improved notifications, application tabs, bookmarks button, new Home tab, single button for stop and reload, and a redesigned extension manager. Crash protection has been added for Firefox for Windows, Linux, and Mac when there is a crash in the Adobe Flash, Apple Quicktime or Microsoft Silverlight plugins.
Additionally, Firefox 4 also adds support for HD quality WebM video, WebGL, multitouch displays, and with improved HTML5 and CSS3 support, and a new JavaScript engine. In the era of 64-bit computing, Firefox will also be available in both 32-bit (x86) and 64-bit (x64) versions.
Firefox 4.0 Beta 1 for Windows, Mac OS X and Linux is now available for free download from Firefox Beta page, or directly from the direct download links below. Only US English version is available currently.
Windows: Firefox Setup 4.0 Beta 1.exe
Mac OS X: Firefox 4.0 Beta 1.dmg
Linux: firefox-4.0b1.tar.bz2
If you're looking for 64-bit Firefox instead, there is workaround to download official 64-bit Firefox installer.
Read the release note of Firefox 4.0 Beta 1 for more information. There is also introductory video on Firefox 4, and the changes it brings: userInterface-beta1-720.mp4.
Update: Firefox 4 Beta 2