Previously we mentioned about the Hasbro 3D viewer device that can be used to view 3D media contents on your iPhone, now there is another video capturing device that can be paired with iPhone but instead of tranforming 3D image, it provides a 360 degree panoramic videos recording without your need to turn your body just to capture images surrouding it. Named as GoPano micro, the device can be fitted well on top of your iPhone 4 to capture everything surrouding you, providing extra fun while extending its useful video capturing feature for all.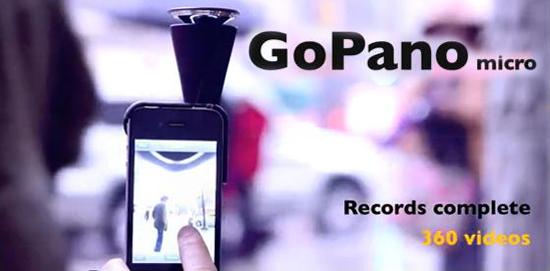 The GoPano micro is a tiny lens that is specifically designed to fit on iPhone 4 to capture everything in 360 degree panoramic view. Once after the recording has been done, users can go back to the recorded video and choose to view from any angle with panning and zooming support with its GoPano app. Besides, users are allowed to upload their captured videos online and share to their friends which could be fun for all.
Currently GoPano micro is ready in prototype with essential software ready and compatible with iPhone 4 only. In order to ensure the success and continuous development of this project until actual production, the developer is looking for support and hopefully we will able to see the actual end products very soon in the market.