The Find My iPhone utility, which previously is only available to MobileMe paid subscribers, has been made available to public. And if you wonder how to install it for use, below are some simple guide that can you can follow to make it work.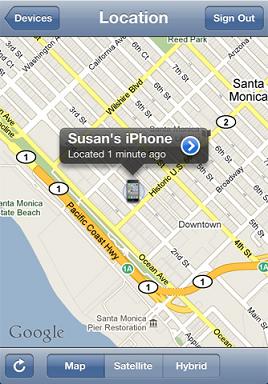 Update the iPhone, iPod Touch or iPad to iOS 4.2 as a pre-requisite.
Then, install the Find My iPhone app into your iPhone.
On the iPhone menu, go to Settings -> Mail, Contacts, Calendar -> Add Account -> MobileMe.
Enter the valid Apple ID and password (the one that you used for iTunes).

Or if you are MobileMe user, enter your me.com or mac.com email address and password.

Confirm the verification process by clicking on link in email and sign in the app using your Apple ID.
Browse to Setting -> Mail, Contacts, Calendars -> MobileMe and toggle the Find My iPhone button to ON, followed by 'Allow' button tap.
By now, whenever you lose your iPhone, just sign into MobileMe to track its location on the map with extra remote capability to enables control to either play a sound or display a message, or delete private sensitive data permanently. Currently the Find My iPhone app is free for download in App Store and is compatible to be used on iPhone 4, the 4th generation iPod touch and iPad.