Posted:
September 15, 2010
/
Under:
Operating Systems
/
By:
My Digital Life Editorial Team
Internet Explorer 9 (IE9) is the next version of web browser in Internet Explorer series from Microsoft for Windows platform. Microsoft has earlier released 4 IE9 Platform Preview versions to developers, unfortunately the Platform Preview versions of IE9 is not a full browser, and hence less useful to end-users.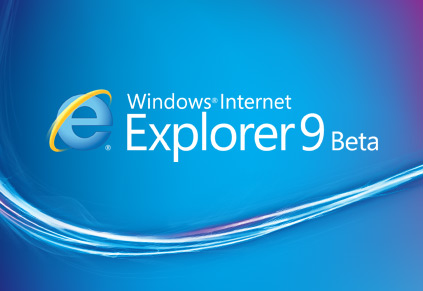 However, the wait for the IE9 is over, as Microsoft preparing to release a beta version of Internet Explorer 9 on September 15, 2010, at 10.30 am PDT. A launch event dubbed "Beauty of the Web" is scheduled to take place on the IE9 Beta release date too in San Francisco, with the worldwide press event will be live webcast to the world.
For people who can't wait to get to try and use IE9, to know or experience the new features of IE9, or to download and install the IE9 Beta, follow and watch the live webcast of the IE9 Beta launch event at http://www.microsoft.com/presspass/presskits/internetexplorer/.
The Beauty of the Web is the event website may also carries the live telecast of the IE9 Beta launch event, and probably the download links for the IE9 Beta setup installer.
IE9 Beta has been released, download IE9 Beta now.