We keep on hearing about USB 3.0 certified products such as PointGrey's HD Video camera module or Dane-Elec's External HDD but if you have put high expectation for this next generation USB protocol to be widely adopted by PC industry soon, you may be disappointed to read this piece of latest news. According to reliable source, Intel Inc may potentially halt back its chipset development that supports USB 3.0 protocol until 2011, which is almost one year later from its original plan.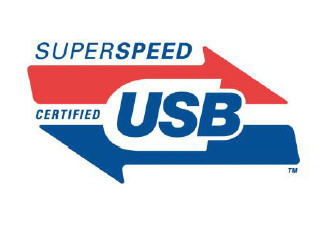 If this is confirmed, it will definitely influence the new USB standard adoption by PC industries since the host controller function will normally be integrated into chipsets directly just like existing USB 2.0, SATA (Serial ATA), PCI-Express lane and many more. Nevertheless, board makers can always design in a discrete component solution on the board if they see the needs for much high bandwidth support when more and more USB 3.0 compatible devices are available in the market. However, this is not cost and space optimized and potentially introduce additional burden to system BOM (Bill of Material) cost and eventually transferred to higher retail price that will be borne by consumer in order to own a USB 3.0 capable PC system before 2011.
No detailed information on why it was postponed or what is the strategy planning that the giant chipmaker plans, but it could be purelly due to prioritization of product development with focus shifted to much higher revenue aligned with the company goal, such as developed alternative to USB 3.0 – Light Peak or Thunderbolt.