Previously we mentioned about Nvidia's initiative to come out with Ion chipset solution so that it can be effectively paired with Intel Atom processor replacing its 945GSE, a relatively older chipset for much better graphics decode capability in nettop and netbook market. The effort driven by Nvidia was not welcomed by Intel as it could indirectly pose threat to the giant chipmaker and now with the new pricing strategy by Intel Inc, it seems that it will be tougher for Nvidia's Ion to penetrate into nettop market tagging along with the famous tiny but yet powerful Atom processor.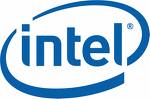 According to reliable source, Intel is trying to put much pricing pressure against those board vendors that flavored Nvidia's Ion solution, in an attempt to gain back market volume with their combo solutions. The new pricing for an Intel processor, which bundled with its own chipset on an Intel branded motherboard is said to be dropped from previous $45 to current $25 and this is not applicable to Atom processors that are sold separately. In other words, when the board vendors plan to design Intel Atom with Nvidia's Ion solution, it would cost them additional $20 per board, which is quite significant and making them no longer price competitive in nettop and netbook segments.
In returns, they could potentially earn 5 times much faster graphics processing as well as 10 times video hardware decode capability as compared to Intel 945GSE chipset but all these will be pretty much driven by consumers' needs and market requirements. So are you willing to pay extra for better graphics acceleration capability in nettop?