Apple TV has started to gain traction and if you wonder how much it takes to develop the new revolutionary TV, iSuppli, the famous market research company has an answer to you. Surprisingly, the device is claimed to cost less than $64, making it much more profitable as compared to its previous generation Apple TV that cost $237 when it was announced back to 2007.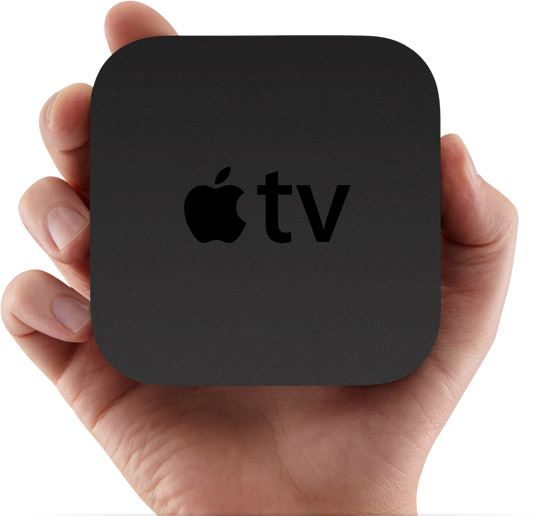 Based on the detailed tear down analysis conducted by iSuppli, the major contribution to the cost reduction is possible thanks to the use of its own of its own proprietary Apple A4 ARM Cortex-A8 processor. As one of the most expensive parts in the BOM, A4 processor costs around $16.55 which is only a quarter of what it takes to power up its predecessor platform. If you recall, the first generation Apple TV was powered by Intel Pentium M processor and when bundled with its chipset, it cost around $68 which has taken a substantial amount of its total BOM cost during that time. As expected, its second most expensive part is a 8GB flash memory chip supplied by Toshiba Semiconductor that costs $14, which is definitely cheaper as compared to built-in hard disk drive of 40GB/160GB supplied in previous generation platform. Others include Broadcom wireless WiFi and Bluetooth combo communication chip at $7.65, Texas Instruments' discrete microcontroller at a dollar and etc that made up the whole BOM cost cheaper than anything else. As a comparison, iPhone 4, iPhone 3G S and iPad 16GB cost around $188, $179 and $270 which were driven mainly by capacitive touch screen displays.
By looking at the Apple TV's retail price of $99 which is only one third of its previous Apple TV, apparently the Cupertino-based company has able to maintain quite significant higher profit margin of 35 percent as compared to its previous model and should be able to sustain a good sales volume by keeping its retail price low. At only a quarter of the size original Apple TV, the new TV will able to support AirPlay capability to stream rented content from iTunes and video from computers or iOS devices.