Apple has upgraded its digital media player application iTunes to iTunes version 10.2 in preparation for compatibility with the and the upcoming iOS 4.3, . Similar to iTunes 10.1, the latest version of iTunes 10.2 has been improved with several new features and enhancements.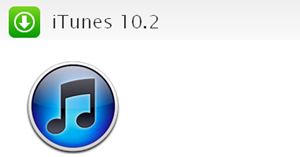 The iTunes 10.2 includes the following new features:
Sync with iPhone, iPad, or iPod touch with iOS 4.3.
Improved Home Sharing – browse and play from iTunes libraries with Home Sharing on any iPhone, iPad or iPod touch with iOS 4.3.
The iTunes 10.2 works well in Mac OS X version 10.5 or later, Windows XP Service Pack 2 or later, 32-bit or 64-bit editions of Windows Vista and Windows 7, QuickTime 7.6 or later and Safari 4.0.3 or later. iTunes will update itself to new version through the Apple Software Update utility or users can directly download iTunes 10.2 from the following direct download links.
Download iTunes 10.2 for Windows XP, Vista or Windows 7: iTunesSetup.exe
Download iTunes 10.2 for Windows (64-bit): iTunes64Setup.exe
Download iTunes 10.2 for Mac OS X: iTunes10.2.dmg
Update: iTunes 10.5