A release candidate (RC) build of Microsoft Office 2010 has been made available via Connect for members in the Technology Adoption Program (TAP) to download. The release candidate milestone is the final engineering stage before RTM (release to manufacturing). Indeed, the build of Office 2010 RC available for download on Connect is build version 4734.1000 (14.0.4734.1000), which has been rumored as interim version compiled as RTM Escrow build.

The Office 2010 RC (RTM Escrow) build 14.0.4734.1000 supersedes Office 2010 build 14.0.4730.1007 which now been declared as pre-RTM Escrow (or pre-RC) had been leaked on torrent trackers and file sharing sites since start of January. The final RTM build of Office 2010 may have the higher build version that 14.0.4734.1000, which currently been released as RC build. However, if the Office 2010 RC build 14.0.4734.1000 passes the quality checks with flying colors, it may be pushed as RTM build without change.
The products that available on the Office 2010 RC build 14.0.4734.1000 on Connect:
Microsoft Office Professional Plus 2010

32-bit (x86): 650mb
64-bit (x64): 717mb

Check out what's apps available in each editions of Office suites.

Microsoft Visio 2010
Microsoft Project Professional 2010
Microsoft SharePoint Designer 2010
Microsoft Project Server 2010
Microsoft SharePoint Server 2010
Microsoft SharePoint Foundation 2010
Microsoft Office 2010 Server Language Pack
Microsoft SharePoint Foundation 2010 Language Pack
Microsoft Office 2010 Language Packs(English, German, Spanish, France, Japanese, Russian, Simplified Chinese)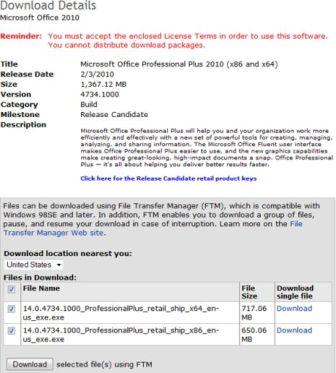 Unfortunately, Microsoft does not intend to release Office 2010 RC build 14.0.4734.1000 to wider audience or general public. The best option for people who wants official source of Office 2010 is still the Office 2010 Beta build 14.0.4536.1000, or just wait for the build to be leaked into BT (BitTorrent) sites.
For information, here's the previously compiled builds of Office 2010:
14.0.4734.1000 RTM Escrow
14.0.4730.1007 Pre-RTM Escrow
14.0.4730.1006
14.0.4709.1000
14.0.4702.1000
14.0.4615.1000
14.0.4605.1000
14.0.4536.1000 Official BETA
14.0.4517.1000
14.0.4514.1009 BETA-2
14.0.4514.1004
14.0.4514.1003
14.0.4417.1000 BETA-1
14.0.4302.1000 BETA-1
14.0.4006.1110
14.0.4006.1010 TECHNICAL PREVIEW
14.0.3524.1003
WZor has also published various screenshots of Office 2010 Build 14.0.4734.1000: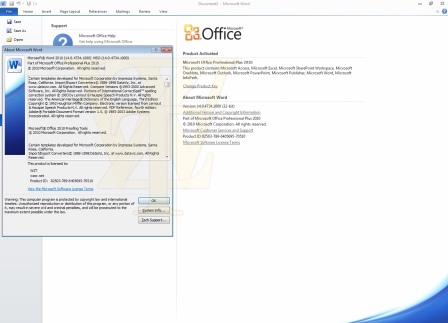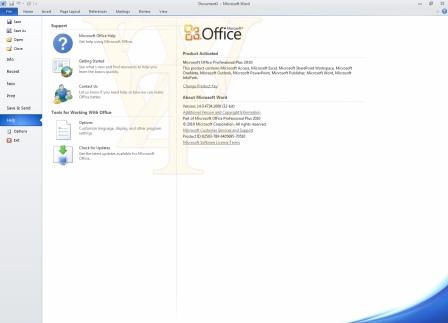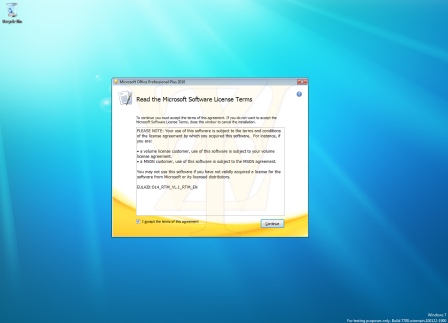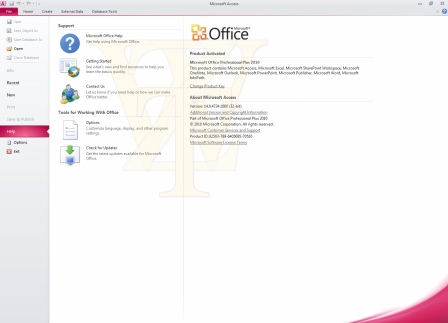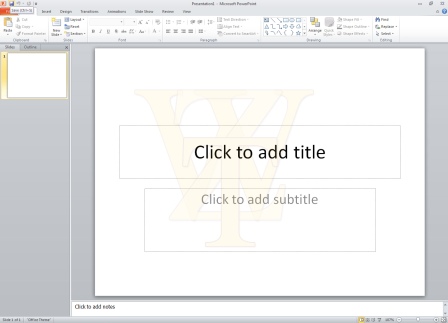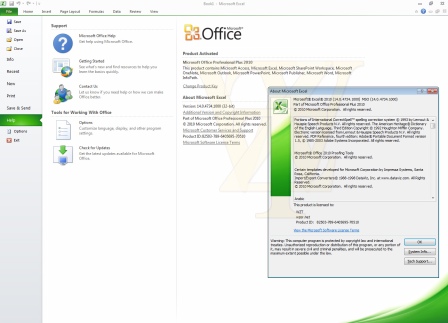 Update: Office 2010 RC 4734.1000 is now available for download.