Nowadays e-book reader device is a new trend with more and more manufacturer following the path after Amazon releasing its first Kindle e-book reader not long ago. In order to keep up to the speed, Joseph Hsu, MSI chairman has announced readiness to develop a new e-book reader and surprisingly, it will be based on powerful Tegra processor, an ARM based processor from famous discrete graphics company NVIDIA that has been widely used in nettop and MID (Mobile Internet Device).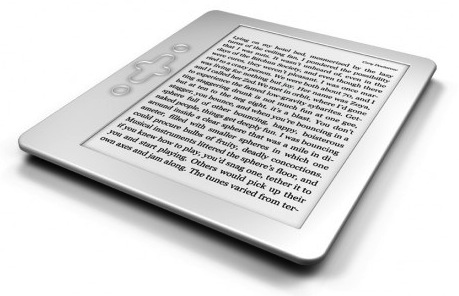 Typically, e-books are based on E-Ink technology with all of them utilizing grayscale display which is crucial for power saving to prolong battery life time while on the move. In such case, you may wonder if the Tegra processor could be too powerful especially when its strength fits well for graphics centric applications other than plain-text monochrome display. The processor is believed to be able to decode 720p HD (High Definition) media format while having sufficient CPU cycle for other office applications. Nevertheless, some do speculate that the next generation e-book reader could potentially be designed with basic form of graphics or image processing with saturated color mode instead of greyscale and if this is true, it may change the conventional way of how e-book looks like and works for greater visual experience.
No pricing information yet, the MSI's e-book reader will be available some times in first half of 2010, competing against other existing solutions such as Amazon's Kindle, Barne & Noble's Nook, Asus Eee reader in this relatively new but competitive market space.