Apple has recently announced its third-generation iPod Nano, an updated version which includes video-playback feature and iTunes style cover flow. In addition, the new and slimmer iPod Nano features an 2 inch screen dispaly with QVGA resolution (320 x 240) and it can support up to 24 hours of audio playback or up to five hours of video playback with its new battery, aiming to achieve your "music century".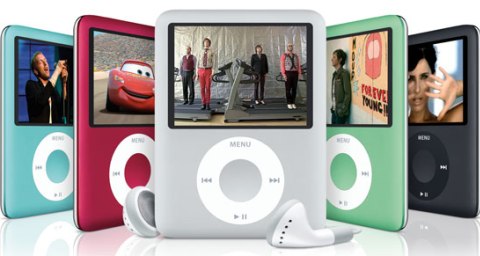 "We've taken the most popular music player in the world and added stunning video playback just in time for the holiday season," said Steve Jobs, Apple's CEO. "The iPod Nano just keeps getting better and better with each new generation."
The new iPod nano that available in 4GB (silver colour only), 8GB models and five colours variant including black, silver, green, blue and red will be available shortly for $149 and $199 respectively.
Update: iPod nano 4G (4th generation)