Posted:
December 10, 2009
/
Under:
Operating Systems
/
By:
My Digital Life Editorial Team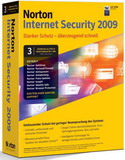 Norton AntiVirus 2009 (NAS) and Norton Internet Security 2009 (NIS) are two of the most popular anti-virus seccurity solution that OEMs (Original Equipment Manufacturers) like to factory-installed and pre-packaged built-into new PC or computer shipped to customers. The OEM setup installer for NAS2009 and NIS2009 for OEM carries longer trial subscription period by default, typically lasts 3 months or even half a year. Best of all, users can combines product for different OEM to make up a long free subscription period.

There are a few OEM setup installers for Norton AntiVirus 2009 available for free download, and so do Norton Internet Security 2009. By installing OEM version of NIS 2009, users no longer requires to use crack or trial reset tool to reset the evaluation period.
Norton Internet Security 2009 is a complete Internet security solution for computer which includes two-way firewall, parental control, antispam, identity protection, confidential information blocking and other advanced functionality when comparing with Norton AntiVirus 2009 which only provides basic protection against virus, worm, Trojan, rootkit, and other malicious programs.
The listed price of Norton Internet Security 2009 with 1 year subscription for 1 PC typically costs $49.99. By using the trick below, users can have a free Norton Internet Security 2009 with valid subscription of varied range, depending on the number of OEM NIS 2009 setup installers available. The concept is that user installs a version of Norton Internet Security 2009 for an OEM at a time, uninstall it when the free subscription period ends, and continue by installing another version of OEM NIS 2009. Each OEM version of NIS 2009 typically has at least 90 days of free subscription or trial evaluation period, making NIS 2009 available for free use for a longer time.
Tip: Use Norton Removal Tool to uninstall Norton product completely.
Here's a list of Norton Internet Security 2009 OEM setup installers available.
90 Days: PRNIS2009-90ML.exe
Update: Free Norton Internet Security 2010
Check out more free anti-virus subscription offers.