Changing spare parts in laptop is not as simple as those that can be DIY on desktop system but with little learning and instruction, it is still possible to be done by non-technical users. Just recently, Pixel Qi, the famous LCD panel manufacturer has announced that it will offer a DIY (Do-it-yourself) LCD panel kit so that the spare part replacement on laptop system is no longer limited to modularized components such as memory, hard disk or portable battery pack.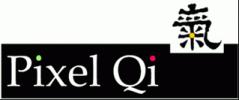 According to Mary Lou Jepsen, Pixel Qi founder and CEO, the LCD changing effort is not as complicated as most of the users have perceived and may only slightly more difficult than changing a lightbulb. Basically users will have to unscrew sixe screws, getting off the bezel, pulling out old screen and replacing new screen and that is all. But the significant benefit is obvious especially the new DIY LCD module from Pixel Qi is claimed to be few times more power efficient that could easily prolong battery life on their mobile machine. That is not all, it may integrate the famous e-ink display technology that enables additional toggling capability between full-color display and thermally efficient monochrome display for extra power saving, reducing almost half of what being sourced by conventional LCD module even suitable for true mobility.
No pricing and full specification being disclosed yet, but the new the DIY LCD panel kit will be available by end of second quarter this year with first module in the size of 10.5-inch LCD screen targeted for end users.