Your batteries have run flat but you can't find a socket and power supply to recharge your mobile phone? This can be a nightmare if you have some urgent calls to make or an emergency situation. Always bring along an emergency charger that doesn't require power supply; this can be a good idea for frequent travelers who want to avoid unnecessary problems. Ideas such as the YoGen charger can be good; alternately, a solar powered charger, solBAT II, introduced by Scosche Industries, is also worth looking at.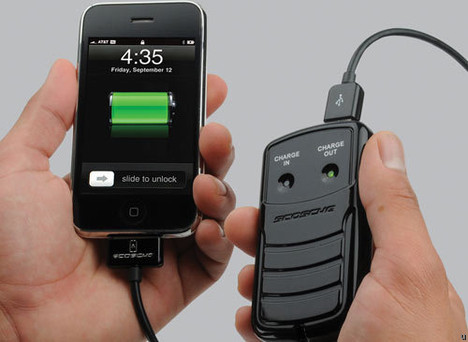 For $29.99, users who need a backup charger can get their devices charged via the solBAT II solar power charger. solBAT II works with almost any handheld device that can be charged via a USB cable. This tiny gadget is about palm size and features a simple two light indicator that indicates to users when the charger is charging or receiving energy from the sun (red color) or passing the stored energy to the electronic devices (green). The solBAT II's lithium ion battery has a capacity of 1500mA and an output of 5V that allows this charger to charge USB powered devices at the same rate as a wall charger. It also features a windshield mount and a universal carabineer mount making it easy to soak up the sun's clean energy.
Travelers especially outdoor enthusiasts will surely like the idea as they can charge their devices even when they are sun bathing or sweating it out under the sun.