Samsung Mobile has officially announced the upcoming availability of its long-awaited WiFi-only Samsung Galaxy Tab Android 2.2 Froyo-powered 7-inch mobile tablet, which combines a 7″ TFT multi-touch screen, dual camera (3MP + 1.3MP front-facing camera), Adobe Flash Player 10.1 support and huge 32GB on-board memory into a single compact device, offering easy, quick access to Google services, Samsung's Media Hub and Social Hub aimed for bringing your tablet experience to a next level.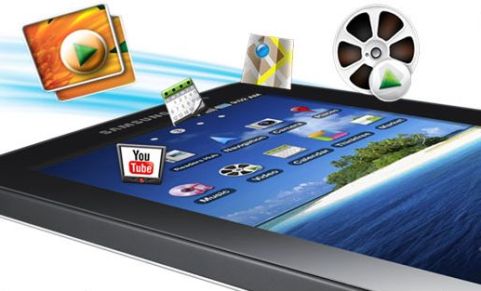 "We are excited to have the WiFi version of the Galaxy Tab join our growing portfolio of Galaxy-branded devices," commented Dale Sohn, President for Samsung Mobile. "The 7-inch Galaxy Tab is the first truly mobile tablet on the market, allowing users to comfortably hold the device in one hand while typing or navigating the Web with the other."
The sleek, portable and lightweight 7″ Samsung Galaxy Tab Wi-Fi edition tablet which measures just 12mm thin and weights only 13oz will be available beginning April 10 for around $350.