We have mentioned quite a number of free screen capturing utilities such as PrtScr, FoxArc, Screenpresso and etc but if you are looking for something more powerful with built-in editing features, here is another great utility with the name of Schirmfoto that you can try.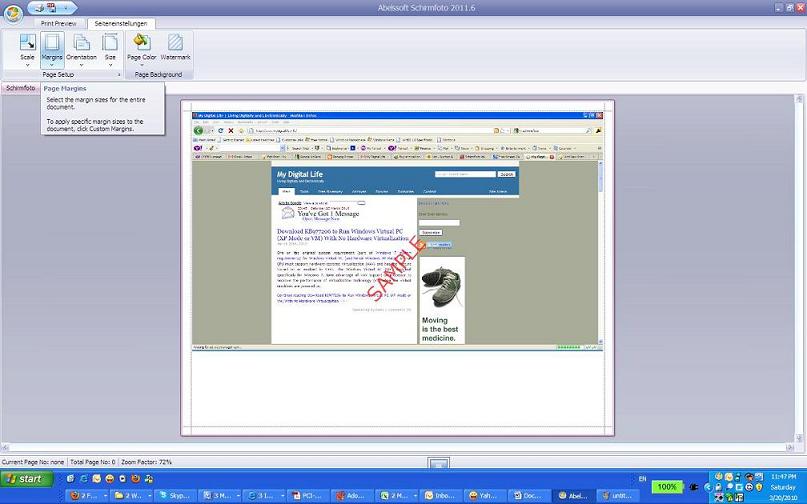 For the first time users, there is a need to register with a valid email address to obtain a free unlock key to unlock the utility. Once after activation, a small icon will stay at system tray ready to be used. And what makes it difference from the rest is a new button will be integrated and appeared in the title bar of every window, simplifying the step required to activate the screen capturing immediately whenever needed. Clicking on it directly will snapshot any area of your desktop screen (configurable with either full desktop, active window or any selected area) for further editing with the main window pop up. Basically, users can select on how to use the snapshot, either export to, email as, copy to clipboard, print out with customizable snapshot quality. Some of the selections include the ability to scale to smaller size, set the margin size, orientation (either portrait or landscape mode), actual size, page color and even putting watermark (text or picture), making it an all-in-one utility suitable for all purposes.
With only drawback of slight delay when clicking on the capture button to initiate the capturing process, the utility is no doubt quite powerful especially with its easy-to-use and fully customizable built-in editing feature sets. Compatible with any Windows Operating Systems, Schirmfoto is free for download with donation always welcomed to sustain and further improve its quality.