Due to a trademark dispute on rights to the Gmail name in UK (UK is now using @gmail.com) and Germany, Gmail, a few webmail service by Google is called Google Mail in these two countries. So when user in United Kingdom and Germany wants to register and sign up for Gmail service, instead of the usual Gmail.com, he or she will be getting a mail address with GoogleMail.com domain, which will be used as default e-email address and when login or sign in to Gmail.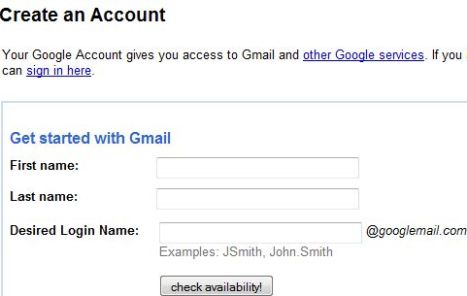 A Gmail (Google Mail) email address is also served as login name for Google Account. And both gmail domains is interchangeable, where any email sent to both username@gmail.com or username@googlemail.com will get delivered to same account's inbox. So although signed up as @GoogleMail.com account, the mailbox can also receive any mail sent to @Gmail.com with same alias.
Nonetheless, for users in UK and Germany that wants to have something ending in @Gmail.com instead of @GoogleMail.com as their official email address, as default log in name, as sender address and bypass the need to set a reply-to address with Gmail domain, there are tricks to register for a real Gmail account.
The first and easiest method is to ask somebody outside of UK and Germany to sign up and register a Google Account and Gmail to get a @gmail.com address. Or do it personally when you're traveling abroad.
If it's not possible to perform the registration process outside of UK and Germany, use a VPN tunnel that direct through non-UK and non-Germany servers or IP addresses. For example, Hotspot Shield. After installing and running the VPN, go to www.gmail.com to sign up for new account. Google server will be tricked into thinking that you are from USA or another location where the VPN server is based, and will automatically offer login name option as @gmail.com. User a proxy server (not web proxy though) may serve the same purpose too.
The third workaround, and also the most reliable way to register a @gmail.com account from within UK and Germany, is to change the very last digit number on the sign up URL (or link location) from 1 to 2. I.e. make the URL looks like https://www.google.com/………&type=2&gd=2. Or simply click on this Google sign up link to register a @gmail.com email account.
If you're outside of UK and Germany, and see this hack to get @googlemail.com.